Products
Solid State Relay
Three Phase Solid State Relay
SST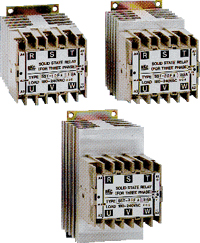 Screw mounting
Maximum load capacity: 10A, 20A, 30A (AC)
Supply voltage: 180 to 240V ac
Control method: Zero-cross control
Element failure detection function is optionally available.
Download
Main features

Main specification

External dimensions

Models
Main features
Element failure detection function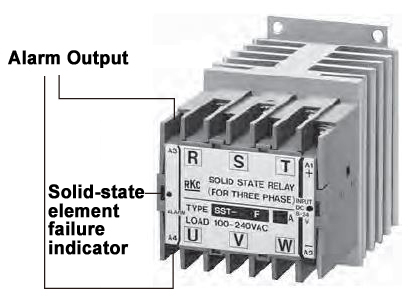 When a failure is detected in the element, the status is indicated by the indicator lamp and the alarm output is generated.
Main specification
Maximum load current: 10A, 20A, 30A ac
Input signal: DC voltage pulse input: LOW (OFF) 0V, HIGH(ON) 8 to 24V
Response speed: 1/2 cycle of load current or less
Load voltage: 100 to 240V ac (50/60Hz)
Allowable ambient temperature: See ambient temperature characteristics.
<Option>
Element failure detection function (Open collector output, 12V dc, 50mA)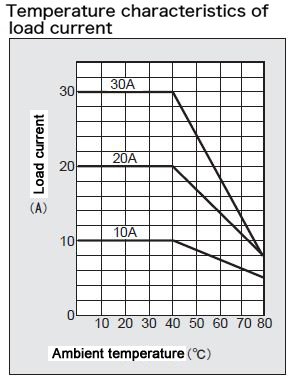 External dimensions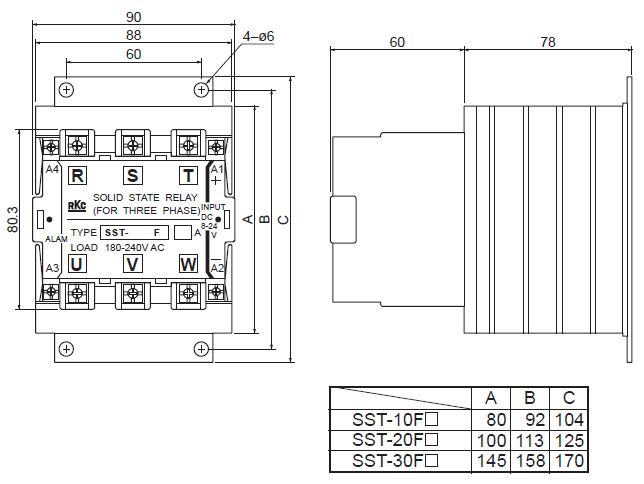 Models