Products
Digital Controllers
Digital controllers (Temperature controllers)
RB series(RB100 / RB400 / RB500 / RB700 / RB900)

Measurement accuracy: ±0.2% of displayed value
Sampling time: 0.25 sec.
11-segment LCD Displayed
Loader communication
Plug-in construction

Download
Main features

Main specification

External dimensions

Models
Main features
Up to four (4) set values can be registered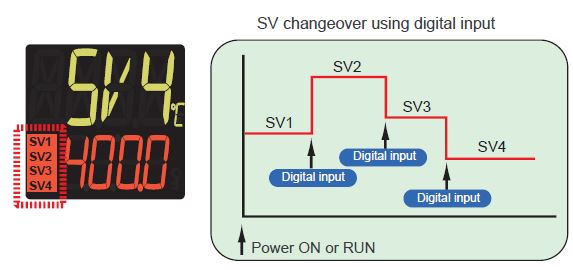 Up to four (4) set values can be registered / switched. Set value can be also switched by digital input.
Abundant Inputs/Outputs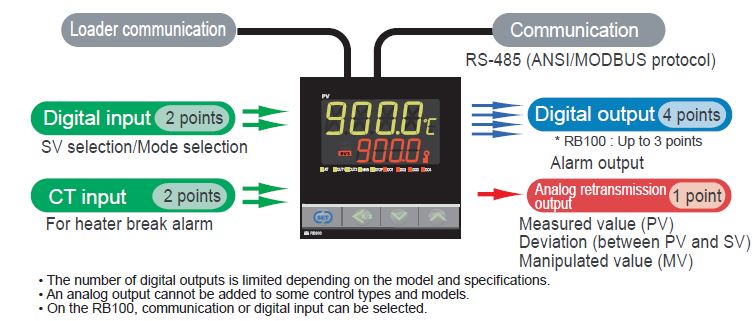 Varieties of combinations of various optional inputs/outputs
※The number of digital outputs depends on the model and the specifications.
※Analog output may not be available depending on the control type and the model.
※For RB100, either communication function or digital input must be selected.
Response speed can be changed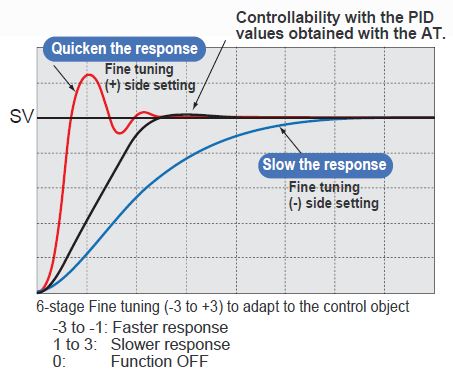 Response speed can be easily changed against the controllability obtained by Autotuning. nYour desired response can be selected from 6 stages.
Loader communication as standard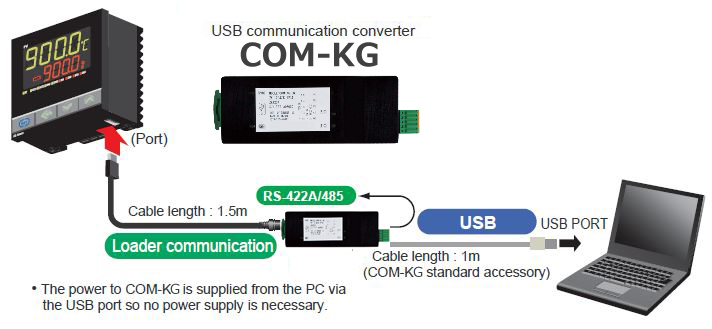 All models now have a loader communication port.
Configuration data management software (PROTEM2) is available
Main specification
Number of input: 1 point
Input type: ※See the Input Range Code for the input range.
Group 1: Thermocouple K, J, T, S, R, E, B, N, W5Re/W26Re, U, L, PLII
Group 2: RTD Pt100,JPt100
Sampling time: 0.25 sec.
Measurement accuracy:±(0.2% of displayed value+1 digit) ※Depends on the input and the range.
Output (OUT1)
1) Relay contact output : 1a contact
2) Voltage pulse output for SSR driving: 0/12V dc
3) DC Current output : 0 to 20mA, 4 to 20mA DC
4) DC voltage output: 0 to 5V, 1 to 5V, 0 to 10V
5) Open collector output: Sink type
6) SSR (Triac) output : Current rating: 0.5A
<Specification of Options>
Outputs 2 and 3 (OUT2, 3)  ※Control, temperature alarm, heater break alarm, loop break alarm, FAIL can be assigned to output.
1) Relay contact output : 1a contact
2) Voltage pulse output for SSR driving: 0/12V dc
3) DC Current output : 0 to 20mA, 4 to 20mA dc
4) DC voltage output: 0 to 5V, 1 to 5V, 0 to 10V
5) Open collector output: Sink type
6) SSR (Triac) output : Current rating: 0.5A
Alarm function (max.4 points): Temperature alarm, Heater break alarm, Loop break alarm, FAIL
CT input for Heater Break Alarm : Max. 2 points
Analog retransmission output: Output type is the same as OUT1 ※The signal is produced from OUT2 terminal.
Digital input: Max.2 points
Communication interface: RS-485
<General Specification>
Power supply voltage (Rating): 100 to 240Vac/24Vac/24Vdc
Ambient temperature: 0 to 50°C
Weight:
RB100 Approx. 170g
RB400 Approx. 250g
RB500 Approx. 250g
RB700 Approx. 290g
RB900 Approx. 340g
Safety standards:UL UL61010-1
cUL CAN/CSA-22.2 NO.61010-1
CE Marking: Low Voltage Directive (LVD) EN61010-1
EMC Directive EN61326-1
RCM EN55011
External dimensions
Unit : mm