Products
Digital Controllers
Digital controllers (Temperature controllers)
CB103 / CB403 / CB903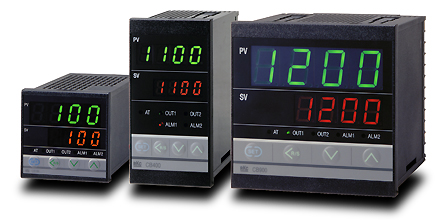 Measurement accuracy: ±0.3% of displayed value
Sampling time: 0.5 sec.
Analog output and external contact input are added to the CB series.
Plug-in construction

Download
Main features

Main specification

External dimensions

Models
Main features
Analog output and external contact input are added to the CB series
Analog outputs and digital inputs are available.
Control state discriminating type self-tuning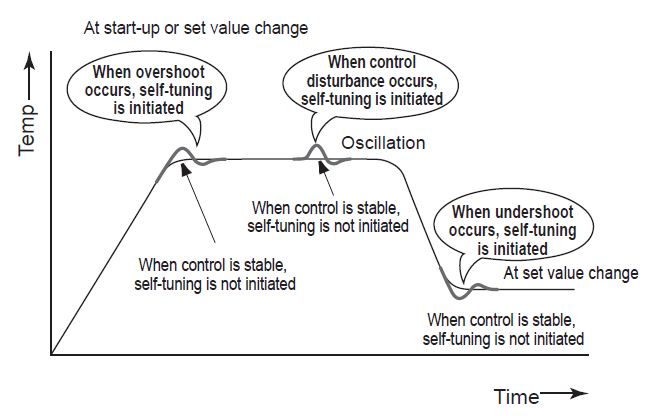 PID parameters are automatically tuned when control is determined to be disturbed
Autotuning function is also available.
Close mounting is available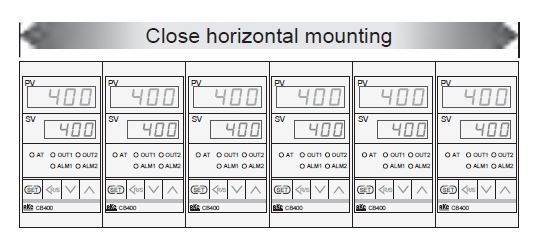 Close mounting has been realized to efficiently utilize the panel space.
Communication function (RS-485) is available (Optional)

Up to 31 controllers can be multidrop connected over the RS-485 communication line.
Communication protocol can be selected from RKC standard or MODBUS protocol.
Main specification
Number of Inputs :1 point
Input type : ※See the Input Range Code for the input range.
1) Thermocouple : K, J, T, S, R, E, B, N, W5Re/W26Re, U, L, PLII
2) RTD: Pt100 or JPt100
3) DC voltage: 0 to 5V dc, 1 to 5V dc
4) DC current: 0 to 20mA dc, 4 to 20mA dc ※ A 250Ω external resistor is required.
Sampling time: 0.5 sec.
Measurement accuracy:±(0.3% of displayed value+1 digit) ※Depends on the input and the range.
Output (OUT1)
1) Relay contact output : 1a contact
2) Voltage pulse output for SSR driving: 0/12V dc
3) Current output : 4 to 20mA dc
4) Triac trigger output: Trigger method – Zero cross method
Alarm outputs (max.2 points): Temperature alarm, Heater break alarm, and Control loop break alarm
Auxiliary outputs: Temperature alarm output, Relay contact output
Analog output: 0 to 20mA dc, 4 to 20mA dc
※Output type can be selected from PV, SV, deviation, or MV
External contact input: RUN/STOP switching or SV1/SV2 switching
CT input for Heater break alarm (max. 1 point)
Power supply voltage (Rating): 100 to 240Vac / 24Vac / 24Vdc
Ambient temperature: 0 to 50°C
Weight:
CB103 Approx.170g
CB403 Approx.250g
CB903 Approx.340g
Safety standards: UL UL61010-1
cUL CAN/CSA-22.2 NO.61010-1
CE Marking: Low Voltage Directive (LVD) EN61010-1
EMC Directive EN61326-1
External dimensions
CB103 

CB403

CB903

Models