Products
Multiloop Controllers
Digital Multiloop Controllers (Temperature Controllers)
MA900 / MA901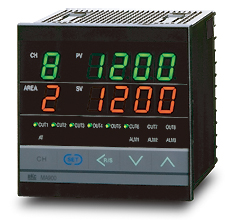 Measurement accuracy: ±0.3% of displayed value
Sampling time: 0.5 sec.
4ch (MA900) or 8ch (MA901) temperature control on one controller
Abundant functions such as multi-memory area function, contact input/output, communication
Plug-in construction

Download
Main features

Main specification

External dimensions

Models
Main features
Maximum 8 channel temperature control is possible in a 96mm square size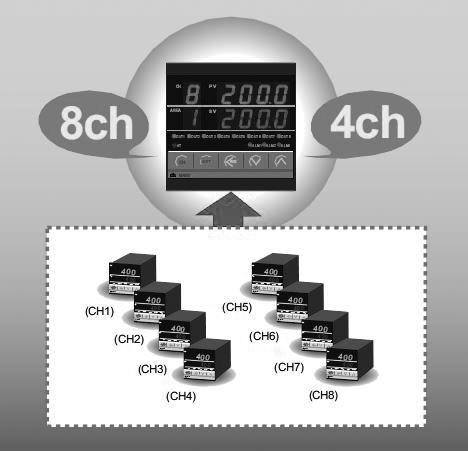 Two types; 4ch or 8ch
Panel space requirement is reduced
Maximum 8 types of memory areas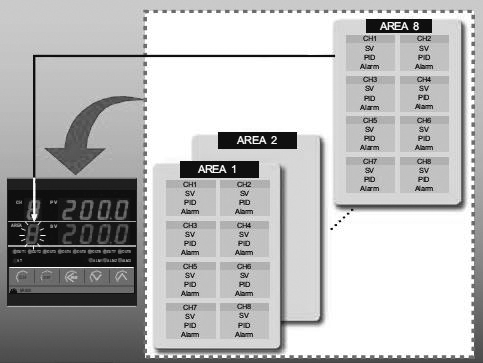 Up to 8 types of parameters of each channel can be registered. This contributes to improve efficiency of production lines and products management.
Parameters covered by Memory area:
Temperature setting, various Alarm setting, PID values, Anti-reset windup (ARW), Overlap/Deadband, Setting change rate limiter, Channel use/unuse
Abundant options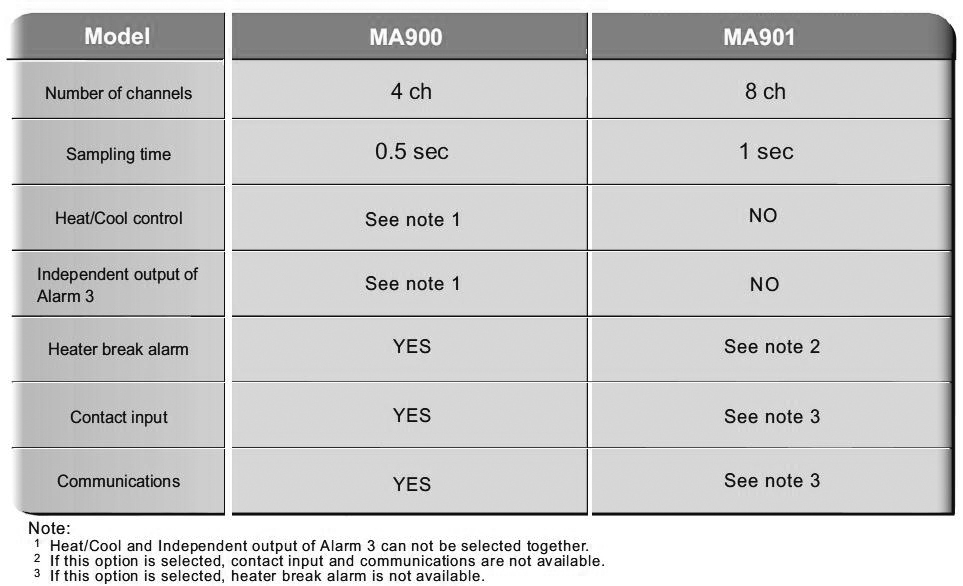 Communication function, alarm function, and digital contact inputs are available.
Main specification
Number of inputs: 4 points (MA900), 8 points (MA901)
Input type : ※See the Input Range Code for the input range.
1) Thermocouple: K, J, T, S, R, E, B, N, W5Re/W26Re, U, L, PLII
2) RTD: Pt100 or JPt100
3) DC voltage: 0 to 5V dc, 1 to 5V dc, 1-10V dc
Sampling time: 0.5 sec. (MA900), 1 sec. (MA901)
Measurement accuracy:±(0.3% of displayed value+1 digit) ※Depends on the input and the range.
Outputs
1) Relay contact output: 1a contact
2) Voltage pulse output for SSR driving: 0/12V dc
3) Current output: 0 to 20mA, 4 to 20mA dc
4) Open collector output: Sink type
Alarm outputs (Max.3 points): Temperature alarm, Heater break alarm (HBA), Control loop break alarm (LBA)
※Alarm 1: Supplied as standard, Alarms 2 and 3: Optional
※Alarm 3 on MA900 is available with individual outputs of each channel (except heat/cool type)
<Specification of Options>
CT input for Heater break alarm (Max.1 point)
Communication: RS-232C / RS-422A / RS-485
External contact input (5 points): RUN/STOP switching, Memory area switching (4 points)
※For MA901, either Heater break alarm or Communication/Digital input must be specified.
<General Specification>
Power supply voltage (Rating): 100 to 240V ac/24V ac/24V dc
Ambient temperature: 0 to 50°C
Weight: Approx.560g
Safety standards :UL UL61010-1
cUL CAN/CSA-22.2 NO.61010-1
CE Marking: Low Voltage Directive (LVD)EN61010-1
EMC Directive EN61326-1
RCM EN55011
External dimensions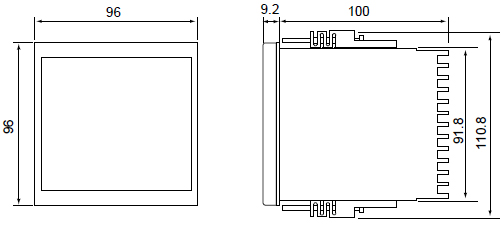 Models
MA900(4 chanel, 4 chanel heat/cool control)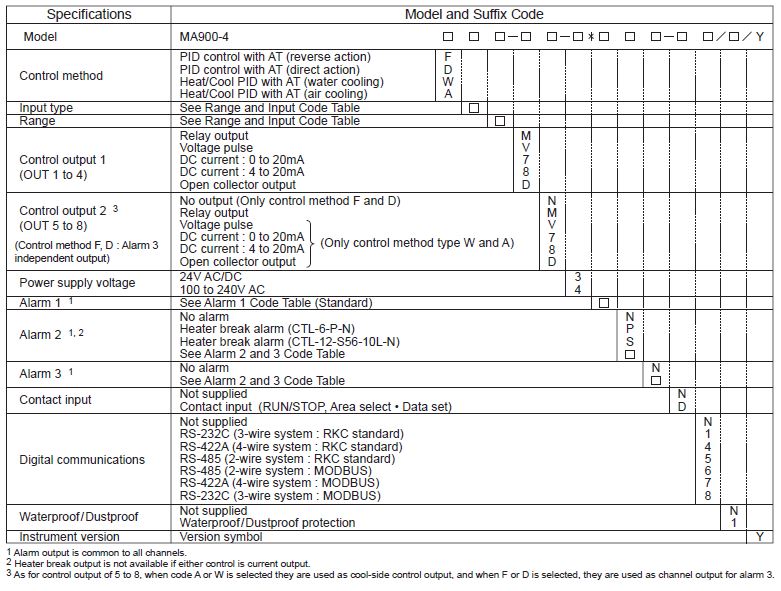 MA901(8 chanel)