Products
Digital Controllers
Digital controllers (Temperature controllers)
SB1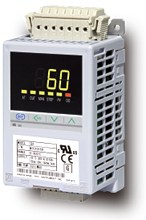 Measurement accuracy: ±0.3% of displayed value
Sampling time: 0.5 sec.
Maximum 7A SSR can be incorporated
Mounting method: DIN rail, Pipe hanging, or Pipe wrapping installation
Loader communication is available
Fully connector connection based

Download
Main features

Main specification

External dimensions

Models
Main features
Maximum 7A SSR can be incorporated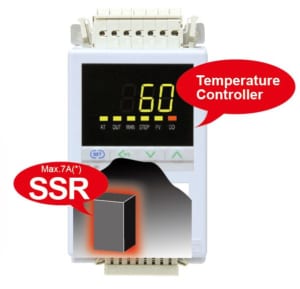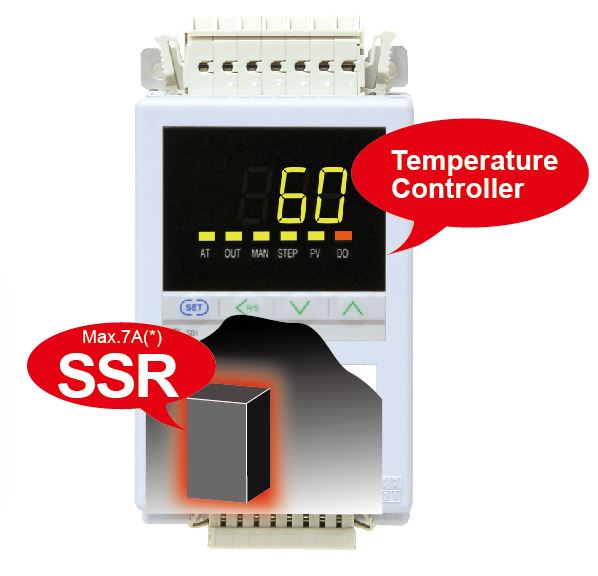 This instrument can incorporate a 7A SSR and function as a temperature controller when it is connected to a power supply, a heater and a temperature sensor.
Installable in the interspace, in the empty space, or on the pipe

The installation method can be selected from a DIN rail mounting, a pipe hanging, or a pipe wrapping type.
Safety consideration
<Load power supply cutoff + Built-in fuse>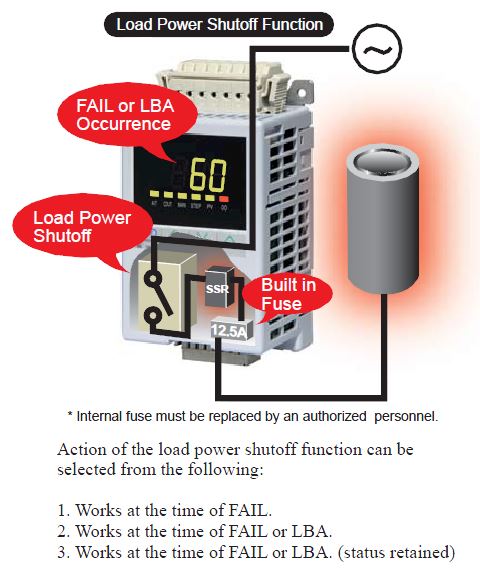 The internal load power supply is cut off using the internal relay at the time of a loop break alarm (LBA) or a FAIL.
A fuse is built in to function in case of a load short circuit.
Link operation for power saving
<Peak current suppression function (SB Link)>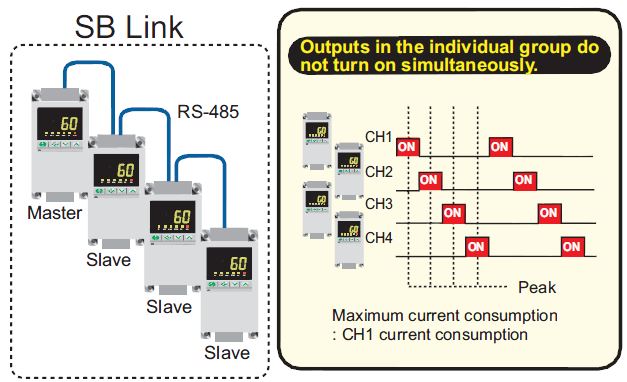 Link operation (up to four pieces) is available to avoid turning on of heaters simultaneously. Peak current can be suppressed.
Loader communication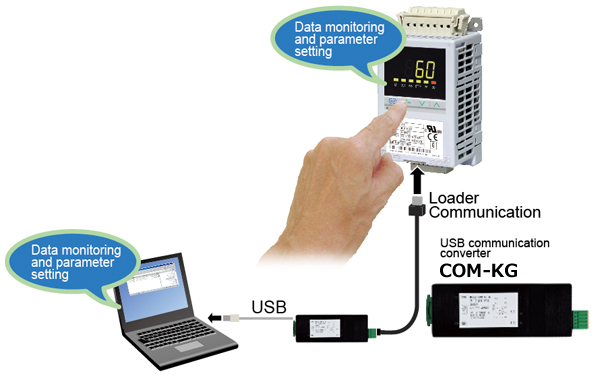 Loader communication port is available.
Configuration data management software (PROTEM2) is available
Main specification
Number of Inputs :1 point
Input type: Thermocouple: K, J 0 to 800°C,
RTD Pt100, JPt100 0 to 400°C
Sampling time: 0.25 sec.
Measurement accuracy:±(0.3% of displayed value+1 digit) ※Depends on the input and the range.
Output: Triac (SSR output) output: Triac (SSR) output, zero cross method, allowable load current 7A.
<Specification of Optional functions>
Event output: Relay contact, 1a contact
Event function (max.2 points): LBA function
Digital input (1 point): Selectable from SV1/SV2 switching, STOP/RUN switching, MAN/AUTO switching, or Interlock release
Communication function: Communication method RS-485
※Select one from Digital input and Communication function.
<General Specification>
Power supply voltage (Rating): 100 to 240V ac
Ambient temperature: -10 to 60°C
Weight: Approx.130g
Safety standards:UL UL61010-1
cUL CAN/CSA-22.2 NO.61010-1
CE Marking: Low Voltage Directive (LVD) EN61010-1
EMC Directive EN61326-1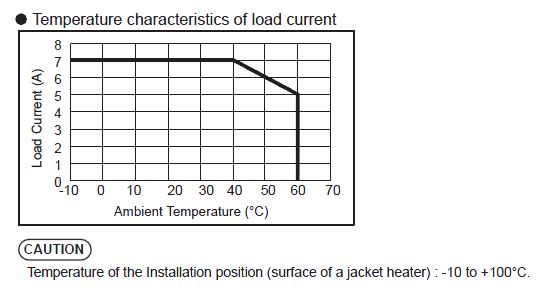 External dimensions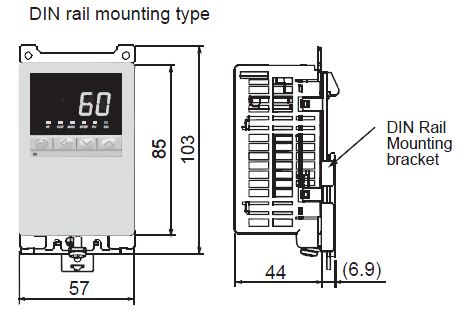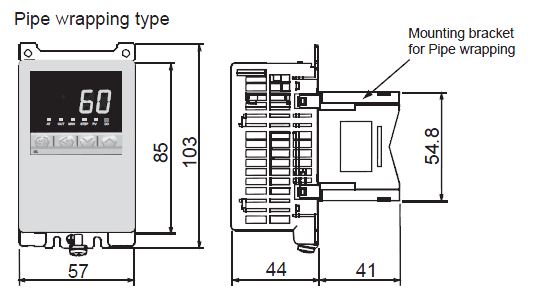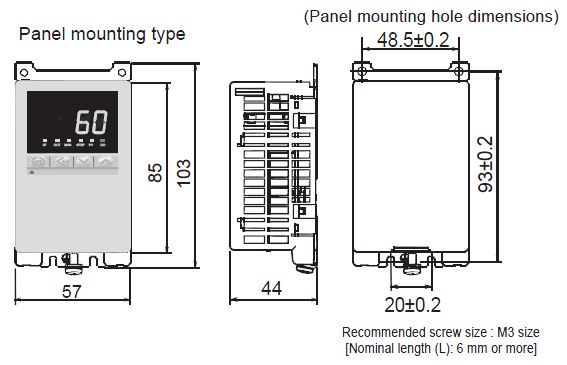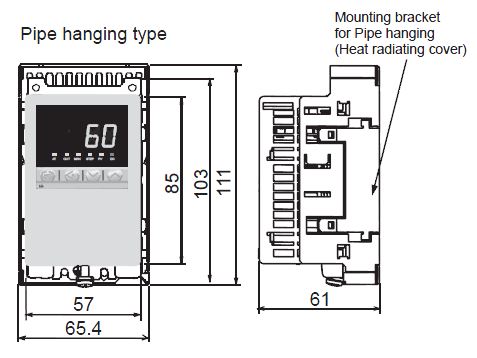 Models